WHO IS ISABELLE de Bellefroid ?
Isabelle de Bellefroid is a Belgian sculptor who has been working in figurative symbols for over 20 years.
Her time spent abroad (in Turkey, India and France) has taught her patience and the ability to be at ease in different environments.  She creates unique pieces and at your request can design and create personal sculptures, mainly in bronze.
Isabelle's leitmotiv is to communicate her passion and her knowledge through her services for others.
For herself as well as for her students, Isabelle de Bellefroid aims to make each creation a pleasure for the eye. Which is why, by contacting Isabelle, you can participate in different creative workshops for children or adults, for your personal, social, or psychological development.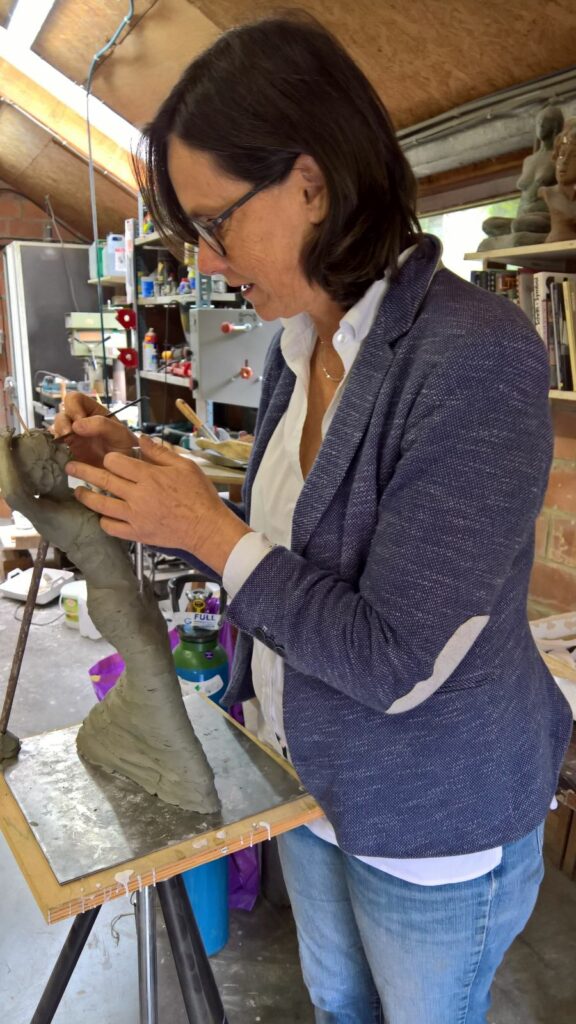 The goal of her courses is to help develop creativity in her students. This means expressing their emotions through clay modelling, and helping them come out of their shells by learning the different techniques offered: clay modelling and paper maché.
On top of her career as a sculptor, Isabelle has also organized workshops for artistic expression in collaboration with Therapists. She also has experience working with people with intellectual disabilities. 
Since September 2014, Isabelle de Bellefroid has launched a school of sculpture "Art et Ose" asbl where she shares her knowledge and her passion. You will discover more information on "Art et Ose" by clicking on the tab "Art and Ose Courses & Stages"